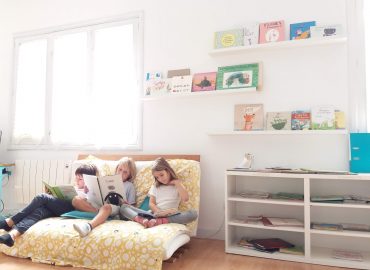 LIVE, ACTIVE AND CREATIVE PEDAGOGY
An educational methodology that allows you to open up to the learning experience.
LEARNING BY DIFFERENT SPACES, WORKSHOPS AND RESEARCH
Spaces designed for learning and equipped with quality materials (Montessori, Waldorf...)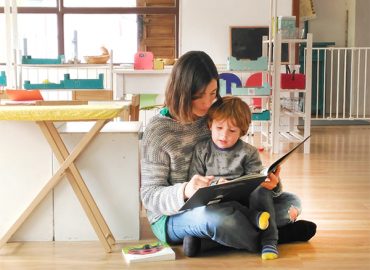 EMOTIONAL SUPPORT
Helping children manage their emotions in a strengthening way.
REDUCED RATIO
Between 9 and 12 students per educator that allow individualized monitoring of each child.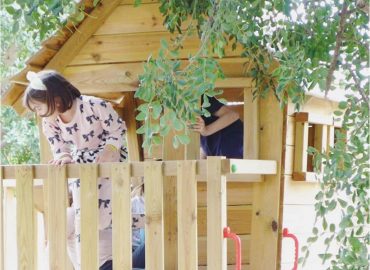 NATURAL ENVIRONMENT
Outdoor spaces with rich experiences connecting with nature.
Why Choose Nau?
· Because we offer an education which is totally respectful towards children and their families.
· Because we offer personalized attention, with a low rate of students per class, never exceeding 12 students per educator.
· Because we believe that the school is a place that must favour an integrated child development.
· Because we are convinced that children are the centre of their own learning, and that this is given in a meaningful way: doing, feeling and thinking.
· Because we encourage children to develop their own personality and to learn at their own pace following their own motivations.
· Because we expose children to provocative situations. New challenges, new motivations… and there are learning spaces prepared to investigate, touch, smell, listen, think, talk, create and feel.
"It is essential that children discover things by themselves. All the things they obtain through their own experience will provide them with knowledge of a very different nature from that acquired when answers are given to them." Emmi Pickler, Hungarian paediatrician
· Because we deeply believe in the children's capacities to acquire new knowledge and in their responsibility for what they do.
· Because we understand art education as an interdisciplinary and cross-curricular subject through which we can offer reflexive work that will awaken the curiosity and critical thinking of children. In art we can find the opportunity to make visible the learning processes, generating new meaning.
· Because we believe that limits are the basis for the freedom of children, but these must be few, clear, logical, coherent and stable. We work on them through consensus and empathy.
· Because our educators are in constant training and investigation, essential conditions to make progress in an active, experience-based school.
· Because our teachers support and accompany the children and offer them physical, affective and emotional security.
"We need teachers who are able to teach our children while allowing them space to cultivate their own talent. Each person learns in a different way, that's why the way we teach is important." Sir Ken Robinson, British educator and writer

· Because we carry out attentive, fully informed empathetic observation which strengthens the bonds with the children, understanding their actions and accompanying the whole process in a respectful and adequate way.
· Because we carry out continuous individual assessment, taking into account the day-to-day activities of each student, their experiences and the whole process of their learning.
"A learner-centred school should be rich in the evaluation of individual abilities and tendencies." Howard Gardner, American psychologist, investigator and professor

· Because we believe that values and attitudes are as important as the knowledge that children acquire at school.
· Because we are an open, transparent school with an educational project available to all parents, a dynamic project under constant revision.
· Because the school must be an extension of the family and we work together, on the basis of coherence, sharing experiences, doubts and hopes.
· Because we are a small school with a warm, welcoming environment.
According to Howard Gardner, in the future we will be able to individualize education as much as we wish to. Then, we are committed to this future when in the school there will be room for the different rhythms of children, individualized attention… the importance of the look of a child. Because together we want to build the school of the future.