TIMETABLE AND FEES
Early morning school:  from 08.00 hrs.
School hours:  9.00 - 14.00 h.
School canteen: 14.00 - 16.00 h
Early Childhood (3-6 years old): 452 € (10 fees from September to June)
Primary (6-12 years): 467,55 € (10 fees from September to June)
Discounts: 2nd child 5% discount, 3rd child and subsequent 10% discount.
The cost of the enrolment fee is 452€ for early childhood education and 467.55 € for primary education. This fee will be paid only once in all the student's schooling period.
SCHOOL SERVICES
The school will offer the following services during the school year:
EARLY MORNING SCHOOL:
Timetable: From 08.00 to 09.00 hrs
Monthly fee: 35€
One day: 3,50€
SCHOOL CANTEEN:
Timetable: From 14.00 to 16.00hrs.
Monthly fee: 45€
One day: 4,50€
* Both services will be offered as long as there are a minimum of 5 students enrolled.
* Currently the school does not have kitchen service, but we offer the possibility for the children to bring in their own food.
SCHOOL CALENDAR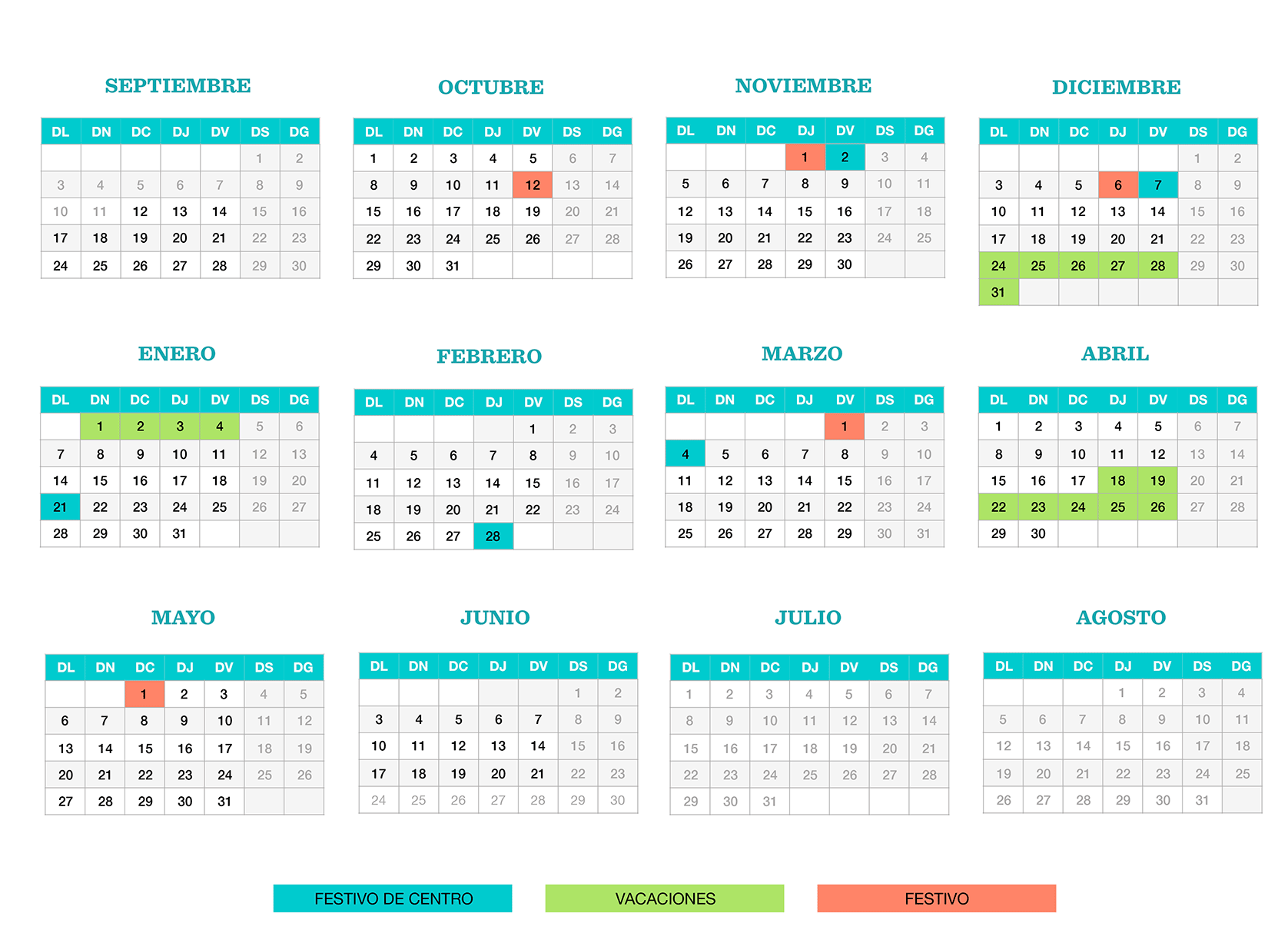 PERÍODO LECTIVO
Inicio del curso: 12 de septiembre de 2018
Final del curso: 21 de junio de 2019
PERÍODOS DE VACACIONES
Navidad: del 24 de diciembre de 2018 al 6 de enero de 2019, ambos incluidos.
Páscua: del 18 de abril al 28 de abril de 2019, ambos incluidos.
DÍAS FESTIVOS
12 de octubre: día de la Hispanidad.
1 de noviembre: día de Todos Santos.
6 de diciembre: día de la Constitución.
7 de diciembre: día de libre elección de centro.
21 de enero: festivo en substitución de Sant Sebastià (festivo local en domingo)
28 de febrero: fiesta escolar unificada.
1 de Marzo: día de las Islas.
4 de marzo: día de libre disposición de centro en sustitución del 26 de diciembre (festivo local coincidiendo con día no lectivo).
1 de Mayo: día del trabajador.